NEW TRENDS AND PROPOSALS FROM RODOULA
Rodoula has created innovative proposals for the upcoming season, both in dough and sweets category, which will make your showcase stand out.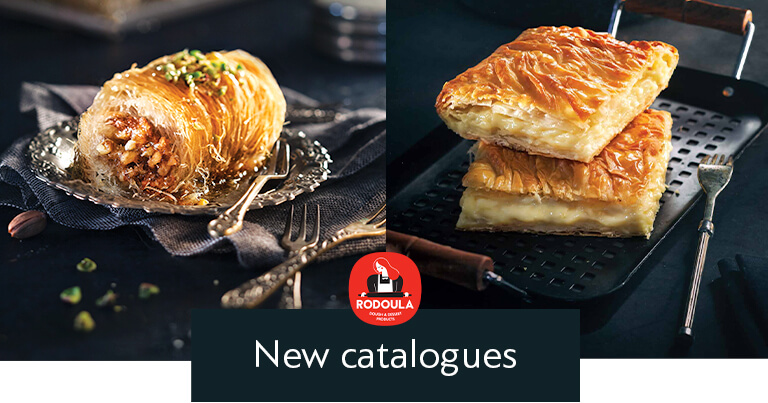 Rodoula's new fresh look brings new delicious flavours, with more modern touches in the decor and packaging of the products. Rodoulas emphasizes the need for each day to be different, full of moments of enjoyment, creating fanatical consumers for its quality and delicious products.
Download our new catalogs here now!
Our lives are full with special moments and Rodoula fills these memorable times with delicious flavours!