ABOUT US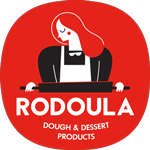 Rodoula's delectable journey…
In 1999, Panayiotis and Ilias Karahalios create a small production facility of Athens where they apply their valuable heritage. Τhis production facility was soon too small to accommodate the dreams, the ambitions and the increasing demand for Rodoula's products.
Rodoula grows and expands…
Today with two production facilities, two distribution centers in Thessaloniki, Crete and one separate packaging and store unit for the retail products, accommodate the size of 18.000sqm.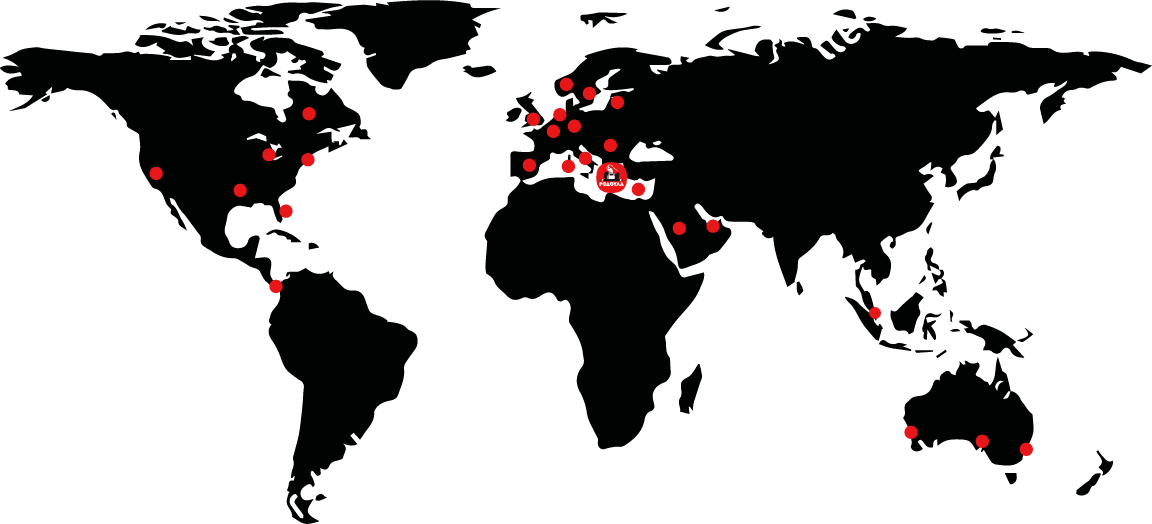 Today, Rodoula is one of the most established companies of frozen dough products and sweet delicacies.
A leader in food service, with presence not only in the Greek market but also abroad, Rodoula constantly keeps offering with consistency a future filled with quality flavors and innovative products.
The company's main aim is to produce high end product with delectable taste. Quality assurance and consistency of its products is, is achieved by applying certified International Management systems ( ISO, BRC, IFS) during production.
The Mediterranean diet has been dominant for several years as global food trend and due to the market shift to multiple distribution channels has led the company to increase its export activities.
With slow, but steady steps, we began our export-related activity in Europe, USA (FDA Approved), Panama, Canada and in the Middle East (Halal certified) with great success.
Milestones
Benchmarks of Rodoula
In 2003, the dough Factory was established. Over the next few years, great emphasis was allocated to facility development, new technologies and the automation of processing and distribution network extension.

In 2007, vast investment led to the construction of the first automatic dough filling line.

Τhe company strategically creates Thessaloniki its first branch with a distribution center so as to cater the constantly increasing market of Northern Greece.

A New opportunity derived due to the gap in the market for frozen sweet delicacies both in Greece and abroad.

Sweet's Production Unit is ready, the 2nd factory for Rodoula.

Rodoula enters the American and Canadian Market with its food service products.

Great insights were acquired by the research conducted with Rutger's American University in 2015, where the foundations for company's strategic expansion in the U.S.A were set.

Enters the retail sector in Greece and abroad, with key collaborations.

Produced a new category
was introduced in the market the mini crinkly pies in three delicious flavors.

A new innovative product line was introduced in the supermarket the Boureki line with honey in the dough

The company was certified with the SMETA ethics program and upgraded its facilities by adding 5000 sq.m.

We created a new category with Continental pies and pies and new American Dream sweets for the supermarket
and we continue...
Philosophy
Innovation, Quality, Honesty, Trust and Evolution.
Our values
The company has been running successfully for twenty years in the food sector,having solid values on which the company's culture and its strategy have been standing all these years.
Family. Tradition, Knowledge, Respect, Teamwork, Creation.
Our aim
Rodoula's aim is to become established as the best Greek and the most innovative dough and sweet delicacies company, with international standards, providing products of excellent quality and taste.
Our vision
Our vision for Rodoula's products is that they become world famous for their high quality and delicious taste.
Financial Data
Rodoula in Numbers