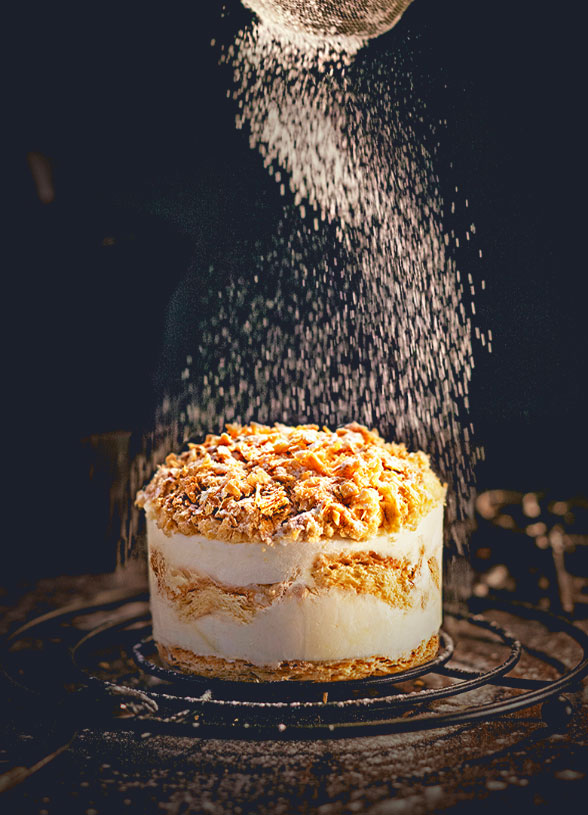 PASSION FOR DESSERTS
Rodoula never failed to serve her desserts after dinner. Pastry, she used to tell us, is like a clock, unless it is on time and precise it loses its purpose.
Once the sweet melts slowly on the lips, we are flooded by scents which arise memories, making us travel with thoughts, allowing our senses to experience unprecedented pleasure.
The origin and the strict selection of raw materials, recipes,  procedures, strict administration and our dedication to quality are the elements that make Rodoula's sweet delicacies distinctive!