RODOYLA PARTICIPATED IN ANUGA FAIR
The company has had a dynamic business plan for the next five years, has created innovative award-winning products in the dough & sweet category.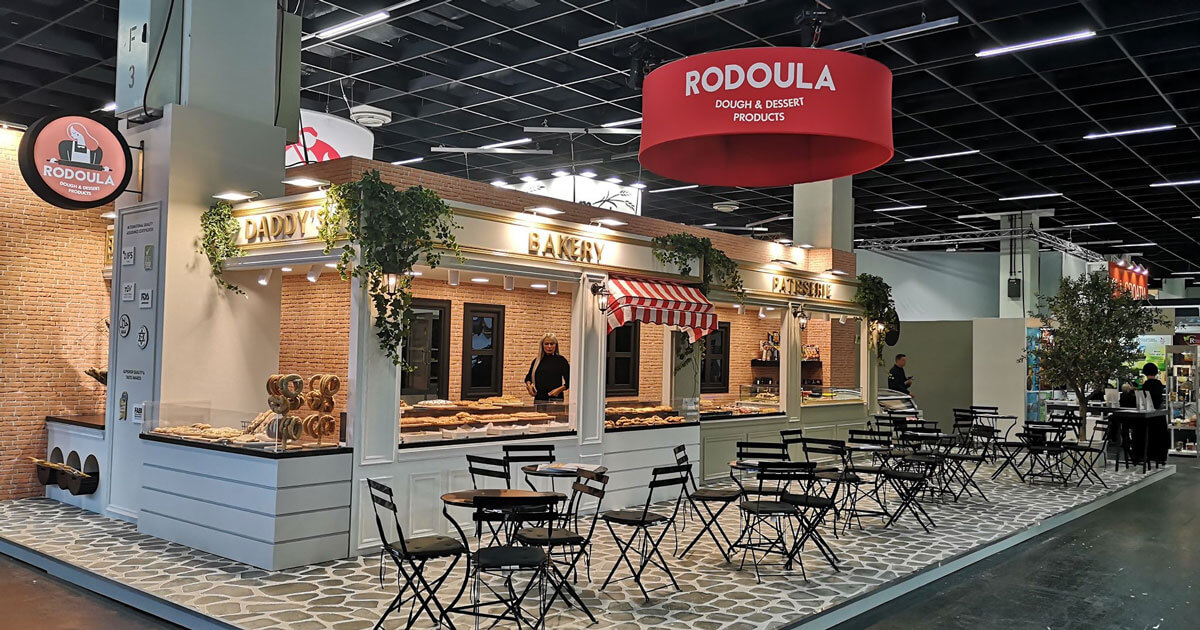 Empowering the export department with new specialized executives for the markets of the America, Europe and the Middle East, they have been greatly boosted by expanding the company's distribution network significantly in the last year, putting significant partnerships in its portfolio.
Specifically, at the latest European fair, Anuga in October, were new trends for dough and sweet category was presented, with great interest from suppliers for the new vegan category.  As always the no1 products of Rodoula, the Crinkly pies and the Greek Syrupy products such as Baklava and Kantaifi sparked the interest.