RODOULA IN SHOPRITE CHAIN!
We are happy to announce that the delicious products of RODOULA are now available in the American chain ShopRite.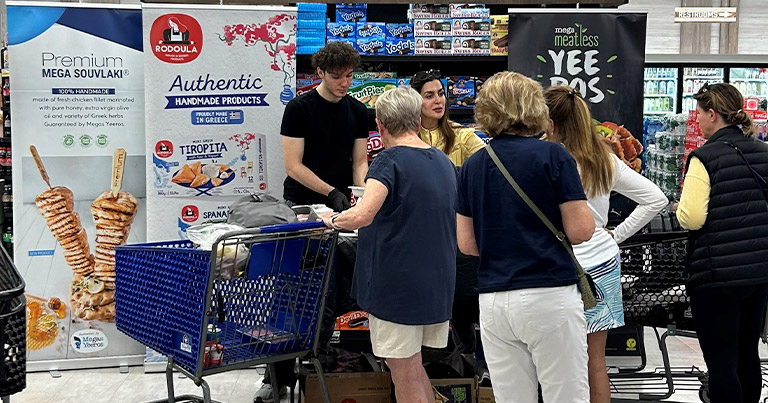 More specifically, products with a purely Greek identity with a salty and sweet nuance were selected. Among the savory options, consumers will find the delicious triangular cheese pies with feta cheese and yogurt and the delicious spinach pies with fresh spinach and feta cheese, always with the crispy and special phyllo dough that only RODOULA knows how to make. For the sweet moment of the day, they can find her award-winning baklava and kadaifi, flavors that stand out both for their excellent quality and exquisite taste worldwide.
ShopRite has 321 supermarkets and belongs to the Wakefern Food Corporation group, which is the largest company in America in the supermarket segment. ShopRite in 2022 was voted America's Most Trusted Grocery Retailer in the Northeast area. RODOULA has created a dynamic development plan in the supermarket with tastings, in which RODOULA always wins new fans since this way consumers will get to know the excellent quality and taste of its products.
We are delighted introduce you to RODOULA'S food culture, your authentic Greek bakery Solution.