GROWTH 62% IN MINI CRINKLY PIES RODOULA IN THE SUPERMARKETS!
Traditional Crinkly pie the category that came in 2018 and changed the data in the freezer, the first that created the innovation in the crunchy crinkly phyllo, the differentiated square shape and its exquisite flavors, created a new trend in the market.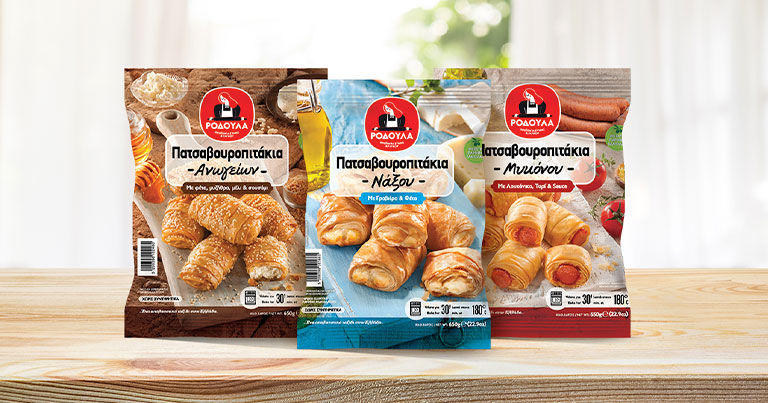 The successful course in Traditional Crinkly pie gave the impetus to the creation of the mini crinkly series, in three delicious flavors, the classic taste of RODOULA the Naxos pies (feta mizithra), the innovative recipe with the pies of Anogia (feta, honey & sesame) and last but not least the absolute sausage mini pie with the perfect combination, Mykonian (sausage, cheese & sause), they were introduced in the market in 2020.
Mini crinkly pies run with a growth rate of 2021 vs 2020 that reaches 62% and it is worth noting that in the first quarter of 2022 they have a 10% share in their category and run with a growth of 7%. The favorite snaccident came to make the party to stand out!