RODOULAS RETAIL PRODUCTS ARE NOW ONLINE
Having established partnerships with large supermarket chains and supporting new technologies, the company wants to reach its customers in every corner of Greece.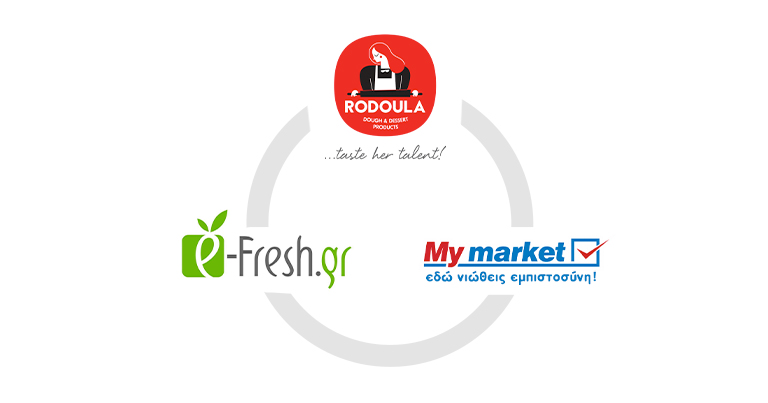 Your favorite pastry and sweet retail products can now be found online. At My Market and E fresh stores consumers can find all 8 articles from our delicious pastries Naxos, Crete, Mytilene, Santorini, Monasteriaki/lenten, Elassonas, Vegan and Bougatsa. Of course, you can also find our sweet treats, Almond Chocolate Cake, Cookies Cake, Apple Pie with Fresh Apples, Biscuit Individual cake, Praline Hazelnut Individual cake, Chocolate Soufflé, Chocolate Individual cake.
Explore your choices online!