NEW DELICIOUS SWEET DELIGHTS IN MY MARKET
Rodoula Company, after a successful year in the creation of a new category of frozen sweets in the supermarket, has created a new trend and proposal for its consumers.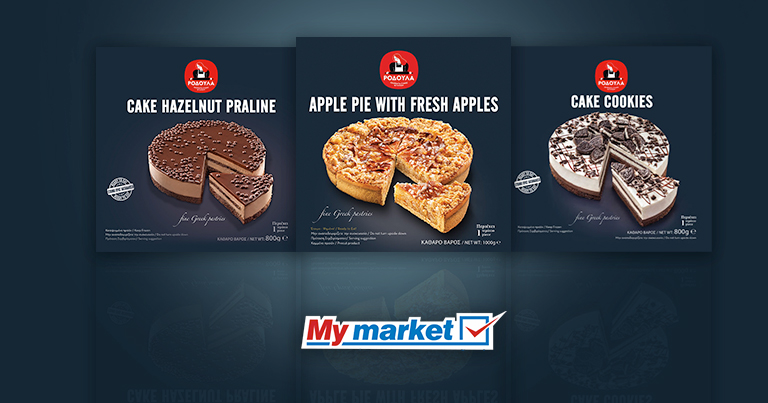 In early November, it launches two new delectable Cakes and upgrades its existing flavour, Cookies Cake with more distinctive decor. The 2 new flavors that you'll find in  My Market freezers are: Hazelnut Praline Cake, which will uplift even the most demanding clients with its rich and velvety texture, the absolute Choco madness. The second amazing flavor is the Apple Pie with fresh apples, crispy and fluffy base which is pre-cut into 8 pieces that makes it easy to serve.