RODOULA PARTICIPATED IN NRA SHOW CHICAGO
Rodoula for the second consecutive year took part at the largest food fair in the world.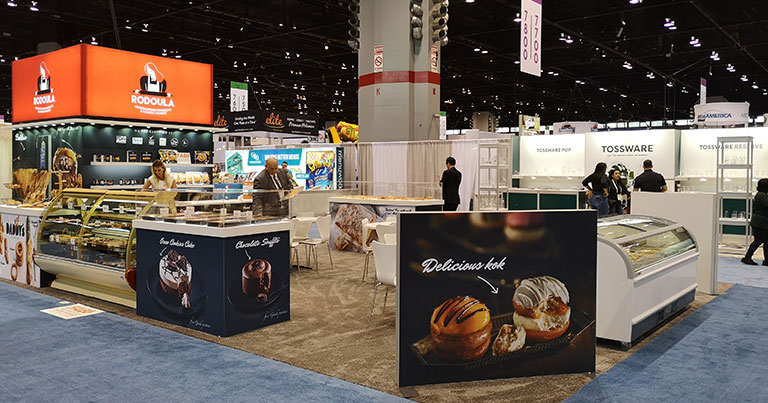 For the second consecutive year, the company participated in the National Restaurant Association (NRA) exhibition, presenting new delicious flavors in dough and dessert products. The first ever Vegan Pie was presented at the FABI Award which held by the National Restaurant Association (NRA) highlighting with these awards the new trends in the food market in global level.
The shift to Mediterranean nutrition has led companies to turn to authentic Greek products. The company's booth was visited by representatives of major hotels, restaurants and supermarket chains from all over the country wanting to include our products in their portfolio. They have been particularly interested in patsavouropita pies as they are now a trademark of Greek gastronomy, but also of sweet delights such as baklava and kantaifi.